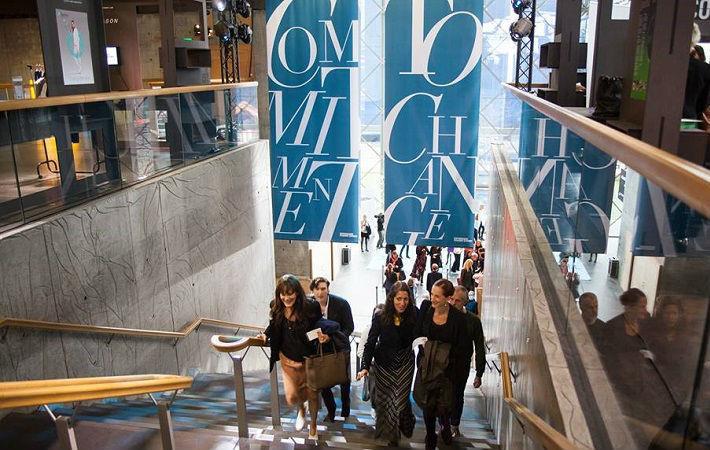 Li & Fung, the world's leading supply chain solutions partner for consumer brands and retailers, has become one among the leading voices from across the fashion industry as a strategic partner at the Copenhagen Fashion Summit, an event hosted by one of the world's premier non-profit sustainability-in-fashion forums, the Global Fashion Agenda (GFA).
Since 2009 the Copenhagen Fashion Summit has been at the forefront of agenda-setting discussions on critical environmental, social and ethical issues facing the industry and environment – and Li & Fung joins Kering, H&M, Target, the Sustainable Apparel Coalition and Bestseller as a strategic advisor to GFA's Steering Committee to help set the GFA agenda and provide practical supply chain experience.
This year's two-day event includes an innovation forum and aims to achieve core priorities in supply chain traceability, efficiently using water, energy and chemicals, creating respectful and secure work environments, offering valid sustainable material options to consumers, creating a closed-loop fashion cycle, promoting better wages, and using digitisation as a way to create a supportive and sustainable revolution within the industry.
"Our vision is to create the supply chain of the future to help our customers navigate the digital economy and to improve the lives of a billion people in the supply chain. Through speed, innovation and digitalisation we are enabling a digital supply chain that allows for end-to-end visibility and data. This digitalisation is as much about enhanced business performance as it is about bringing greater transparency and traceability in the supply chain and that is for the benefit of all our supply chain partners from the customer to the vendor," said Spencer Fung, Group CEO, Li & Fung. "I'm proud to be part of The Copenhagen Fashion Summit because it is a strong catalyst for industry collaboration and will enable us to push for positive change to build a better, more sustainable future for the fashion industry."
Ahead of the Summit and in collaboration with the Boston Consulting Group, GFA published the 2018 edition of the Pulse of the Fashion Industry report, their annual in-depth assessment of the fashion industry's environmental and social performance. GFA also released their first-ever CEO Agenda for the fashion industry, which spells out the seven most crucial sustainability priorities for fashion CEOs in 2018 and offers clear guidance on where to focus their sustainability efforts. (FROM FIBER2FASHION)