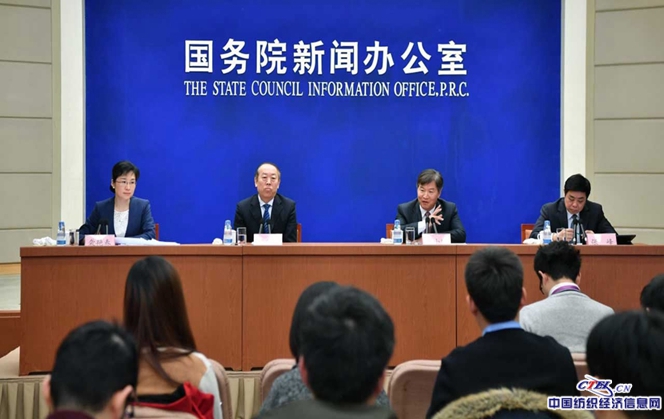 The annual sessions of the National People's Congress (NPC) and the Chinese People's Political Consultative Conference (CPPCC), China's top legislative and advisory bodies, are only one month away.
In 2017, the two bodies were reported to have received thousands of motions and proposals during the Two Sessions.
China's Premier Li Keqiang recently called for better handling of suggestions and proposals made by the legislature and political advisory body. He said, "Motions and proposals expect for not just a satisfying response but also a satisfying outcome."

The fifth session of the 12th National People's Congress /VCG photo
How do motions and proposals proceed to the next step?
China's State Council unveiled Friday how its administrative department handled the submitted by NPC and CPPCC members in 2017.
Statistics show that China's State Council has handled 7,471 suggestions made by legislators and 3,665 proposals from political advisers since the annual sessions of the two bodies in March last year, accounting for 89.4 percent and 87 percent of the totals respectively.
Ministries in charge of industry, human resources and transportation have respectively processed 350, 398 and 321 suggestions and proposals. Over 600 suggestions and proposals are selected as priorities. Government has introduced a series of targeting policies and regulations to address issues regarding reform, growth and the vital interests of the public.
New processes have also been adopted to improve efficiency and bring delegates closer. Ministry of Industry and has established an online system to assist the reviewing process. The ministry of human resources social security has tried to communicate with all delegates on their motions and proposals, and to meet one-tenth of them in person. And 98 percent of legislators and political advisers are said to be satisfied with the handling of their suggestions.
Issues of top concern
Wind mill in Shanxi Province /VCG Photo
The Ministry of Human Resources and Social Security attached importance to rural migrants' pay scheme and just announced the first batch of arrearage cases in 2018. Deputy Minister Fu Xingguo said that 58 policies and measures unveiled in 2017 all benefit from the suggestions and proposals they received. To be specific, they responsively supported migrant workers to return home to start their own businesses and developed a payment network for migrants to get medical treatment more easily.
Ministry of Transportation said in 2017, 26 representatives made 14 relevant suggestions and proposals centering on app-based ride-hailing. So far, 200 cities have formulated policies for their own city. Over 50 enterprises have obtained permits in different cities.
In the past year, the delegates and members also actively offered proposals and suggestions on energy conservation and new energy automobile industry support.
In 2017, the Ministry of Industry and Information Technology jointly issued several official documents with other government bodies to established a long-term mechanism for the market-oriented development of energy-saving sectors and new energy vehicles.
Suggestions and proposals have also led to the improvement of policies in the fields of small and medium-sized micro-enterprises, civil-military integration and consumer goods industries.
Satisfying outcomes in 2017

Smart production line in Guangzhou /VCG photo
Implementation of the advisable suggestions on key issues has largely contributed to major national strategies, including China's Belt and Road Initiative and supply-side structural reform.
Zhang Feng, chief engineer of the Industry and Information Technology Ministry, said the central government has always been highly concerned with making China a powerful manufacturing country. They listened to delegates from Anhui Province as well as Jiusan Society, and analyzed and summarized their ideas before proposing the planning scheme of Made in China 2025.

Abandoned shared bikes /VCG photo
Suggestions and proposals from the public has also inspired governmental administrative work when it comes to the livelihood and interest of common people.
The vice minister of Transportation Ministry said quite a few sectors boomed in 2017, which was beneficial to the public yet required public opinion to manage. For instance, shared bicycle has grown dramatically over the past few years and received wide acclaim, but has also caused problems. Therefore, many delegates have submitted their suggestions and proposals to support innovation and sustainable transportation system while keeping commercial competition and traffic in order.
The ministry of transportation has invited many delegates and members to participate in field research, symposium, and operation, to formulate relevant policies together.(FROM CGTN)