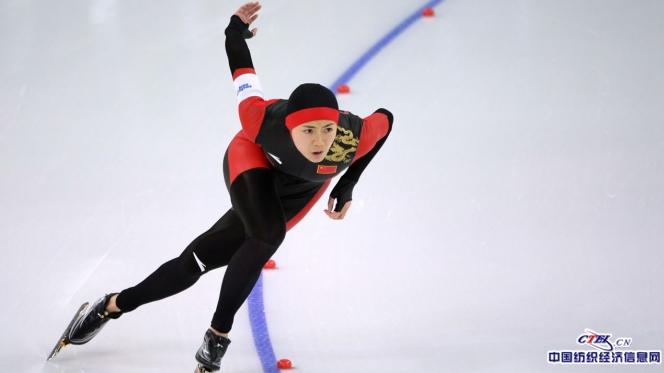 China's 2010 Vancouver speed skating bronze medalist, Wang Beixing, now a member of the International Skating Union as a technical member, gave insights into her short track speed skating career.
Short track speed skating was originally a demonstration sport before becoming an official Olympic event in 1992. At the 2018 PyeongChang Winter Olympics, there will be a total of eight short track events, split equally between the men and women.
According to Wang, there was no specific speed skating discipline five to six years ago in China. But now, there are both short track speed skating and roller speed skating.
China's gold medalist Zhang Hong celebrates after the Women's 500m and 1,000m Speed Skating ‍at the Adler Arena during the Sochi Winter Olympics. /VCG Photo
The Olympic bronze medalist believes the event is finally getting the recognition it deserves: "I feel this is a good way to let people know about speed skating," Wang said.
China has a quite successful history in short track speed skating. When it comes to the strengths of the Chinese team, the 32-year-old has the utmost confidence in them.
In women's 500m and 1,000m speed skating, Zhang Hong and Yu Jing are China's best hopes. Four years ago at the Sochi Games, Zhang won the 1,000 meters - the first for her country in the event.
In the men's, Guo Dan, together with Wang Hongli, both placed in the top three at the World Cup in the regular season and hope to carry on that success in South Korea.(FROM CGTN)