China should secure a decisive victory in building a moderately prosperous society in all respects and strive for the great success of socialism with Chinese characteristics for a new era, Xi Jinping, General Secretary of the Communist Party of China Central Committee, said in a work report delivered at the opening session of the 19th National Congress of the Communist Party of China on Wednesday.
Xi underlined the theme of the Congress, calling on the Party to:
--Remain true to its original aspiration with its mission of "seeking happiness for the Chinese people and rejuvenation for the Chinese nation" firmly in mind
--Strive for the success of socialism with Chinese characteristics for a new era
--Work tirelessly to realize the Chinese Dream of national rejuvenation
Xi reflected on the progress made by China and the CPC over the last five years, and laid out his vision for the next five years and further into the future, with China aiming to see the basic realization of socialist modernization and develop into a great modern socialist country by 2050.
--In brief: The last five years--
Major achievements in economic development
Xi said that commitment to China's new development philosophy had led to a constant improvement in the quality and effect of development, highlighting how GDP has increased from 54 trillion to 80 trillion yuan (around 8.2 trillion to 12.1 trillion US dollars), with China contributing more than 30 percent of global economic growth. Xi also referred to China's advances in science and technology, including the successful launch of the Tiangong-2 space lab and the quantum science satellite Mozi.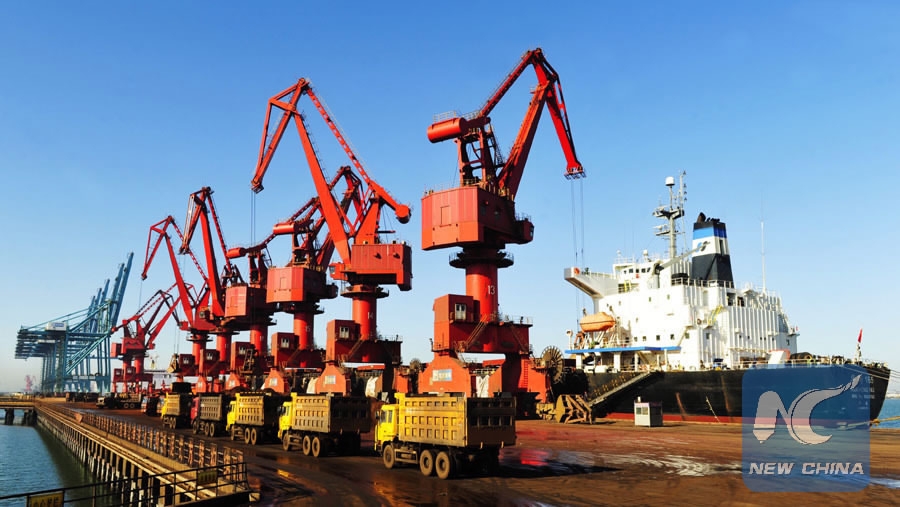 Major breakthroughs in deepening reform
Xi described how the past five years have seen breakthroughs achieved in many areas thanks to the launch of over 1,500 reform measures, leading to deeper progress in reform and further improvement in the system of socialism with Chinese characteristics.
Major steps in developing the rule of law
Xi said that progress has been made in ensuring legislation is sound, law enforcement is strict, judicial justice is upheld and that the law is observed by everyone.
Decisive progress in fighting poverty
The last five years have seen particular importance attached to the task of poverty alleviation and lifting the entire country out of poverty by 2020. According to Xi, decisive progress has been made in the fight against poverty, with 60 million people lifted out of poverty.
Serious energy devoted to ecological conservation
Xi underlined the marked improvements made in protecting the environment, thanks to significant strengthening of ecological and environmental governance, with China becoming a torchbearer in ecological protection.
New stage initiated in strengthening armed forces
Xi described how historic breakthroughs have been made in reforming national defense and the armed forces, highlighting the military's role in maintaining stability, international peacekeeping and humanitarian assistance.
Remarkable outcomes in ensuring full and strict Party governance
Xi looked back on efforts over the last five years to transform lax and weak governance over the Party, with political discipline and rules tightened to ensure political responsibility for governance over the Party is fulfilled at all levels.
--The challenges ahead--
Xi said the prospects are bright but the challenges are severe, pointing to many inadequacies in the work of the CPC in areas such as:
--National security
--Poverty alleviation
--Unbalanced development
--China's ability to innovate
--Improving the real economy
--Protecting the environment
-- What's New?--
Socialism with Chinese Characteristics for a New Era
--Socialism with Chinese characteristics has crossed the threshold into a new era, marking a historic juncture in China's development.
--New era set to build on past successes to secure a decisive victory on building a moderately prosperous society in all respects.
--As China enters this new era, Xi said it will see the country moving closer to center stage and making greater contributions to mankind.
Xi called on the Party to always hold itself to the highest standards, ensuring that as history progresses the Party remains always ahead of the times. Xi emphasized the importance of combining theory and practice in ushering in the new era, with the Thought on Socialism with Chinese Characteristics for a New Era building on and further enriching Marxism-Leninism, Mao Zedong Thought, Deng Xiaoping Theory, the Theory of Three Represents and the Scientific Outlook on Development.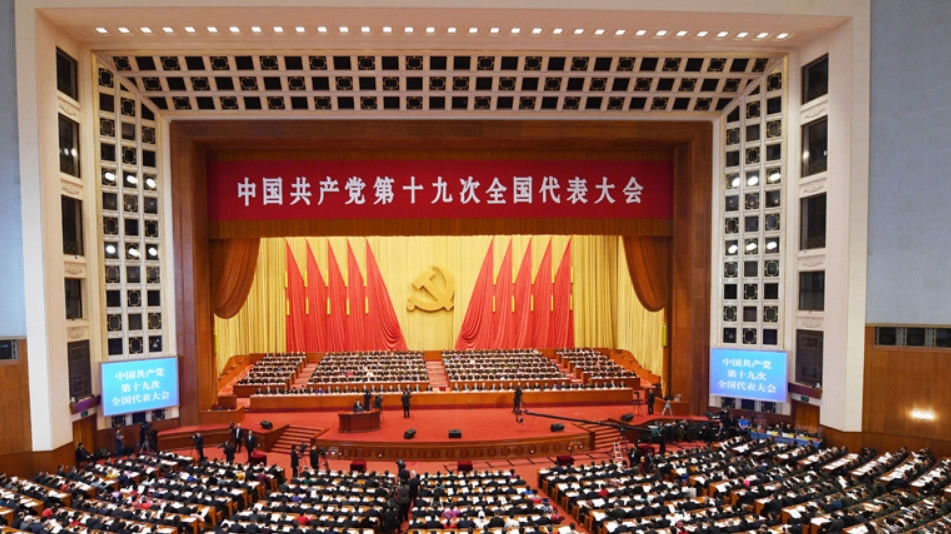 Xi called on everyone in the Party to develop a good grasp of the essence and rich implications of the Thought on Socialism with Chinese Characteristics for a New Era, and to fully and faithfully apply it in all of their work.
On China and the CPC's future development
--The target of building a moderately prosperous society in all respects must be achieved in next five years.
--China to embark on a new journey towards fully building a modern socialist country.
--Xi sets out 14 points to uphold and develop socialism with Chinese characteristics in the new era, including:
Ensuring Party leadership over all work
Committing to a people-centered approach
Committing to comprehensively deepening reform
Adopting a new vision for development
Seeing that the people run the country
Ensuring every dimension of governance is law-based
Upholding core socialist values
Ensuring and improving living standards through development
Ensuring harmony between human and nature
Pursuing a holistic approach to national security
Upholding absolute Party leadership over the armed forces
Upholding the principle of "one country, two systems" and promoting national reunification
Promoting the building of a community with a shared future for mankind
Exercising full and rigorous governance over the Party
To achieve China's goal of basically realizing socialist modernization, Xi laid out the following necessary steps:
Developing a modernized economy
Xi said that furthering supply-side structural reform, making China a country of innovators and making new ground in pursuing opening up on all fronts would all play key roles as China puts quality first and gives priority to economic performance.
Developing socialist democracy
Xi underlined how upholding the unity of Party leadership, the people running the country and law-based governance would all be key to safeguarding the fundamental interest of the people and developing China's socialist democracy.
Improving people's wellbeing
Xi said that leading the people to a better life is the abiding goal of the Party, and described how giving priority to developing education, improving employment and raising incomes, defeating poverty and carrying out the Healthy China initiative would all contribute to the Chinese people having a strong sense of happiness and security.
Environmental reform
Xi said that solving prominent environmental problems, promoting green development and reforming the environmental regulation system would meet the people's ever-growing demands for a beautiful environment.
Building a community with a shared future for mankind
China will remain firm in its commitment to strengthening friendship and cooperation and forge a new form of international relations based on mutual respect, fairness, justice and win-win cooperation, said Xi.
Staff members examine a China-Europe container train at Suzhou West Railway Station in Suzhou, east China's Jiangsu Province, June 8, 2016. /Xinhua Photo
Improving the Party
Xi emphasized that the new era of socialism with Chinese characteristics means the Party must get a new look and make new accomplishments.
Xi summarized the general requirements for Party building in the new era, including:
--Upholding and strengthening overall Party leadership
--Securing a sweeping victory in the fight against corruption
--Building the Party into a vibrant Marxist governing party.
Xi described how theory is fundamental to Party building, and laid out plans to arm the whole Party with the Thought on Socialism with Chinese Characteristics for a New Era.
Xi Jinping concluded his report by underlining the importance of China's young people, saying that the nation will only prosper when its young people thrive. With the endeavors of young people at the heart of the Chinese Dream of national rejuvenation, Xi called on the entire Party and the Chinese people to advance modernization, realize China's reunification and preserve world peace.(FROM CGTN )